CSI maintains a wide-ranging and diverse client-base that includes Fortune 500 enterprises, insurance companies, law firms, and individuals.

Great stories have personality. We usually partner with corporate counsel and outside counsel involved in domestic matters, although our portfolio of international clients has grown tremendously in recent years. Every client receives the gold standard in sophisticated services.
Corporate Showcase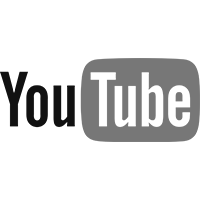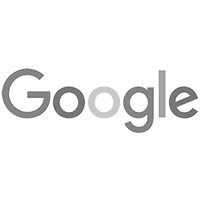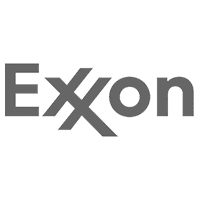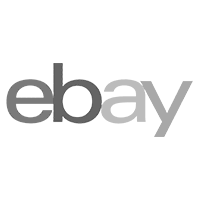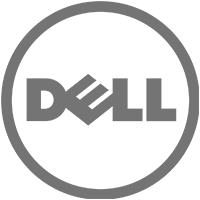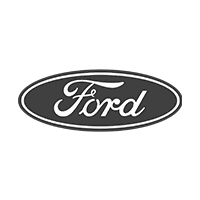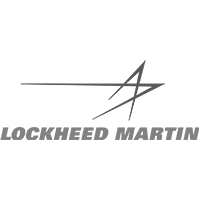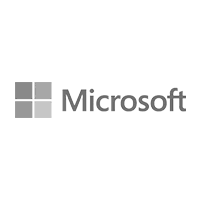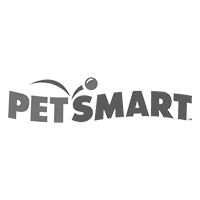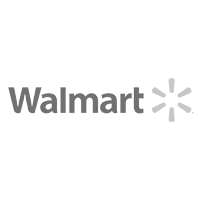 Representative current and past clients
1-800-Flowers.com, Inc.
24 Hour Fitness Worldwide, Inc.
7-Eleven, Inc.
Aaron's Rent
ABC Insurance Co.
Abercrombie & Fitch
ACE Hardware
ACME
Adidas America, Inc.
Adobe Systems Incorporated
Airtran Airways, Inc.
Alaska Airlines, Inc.
Alcatel-Lucent USA Inc.
Allstate Insurance Company, et al
Amazon.com, Inc.
American Airlines, Inc.
American Honda Motor Company, Inc.
Amway Corp.
AOL, LLC
Apple, Inc.
Applebee's International, Inc.
AT&T Corporation
Atmos Energy Corporation
Auto Zone, Texas
Avon Products, Inc.
Bank of America
Bath & Body Works, LLC
Bayer Healthcare Pharmaceuticals, Inc.
Bayer Schering Pharma AG
Best Buy Co., Inc.
Black & Decker (U.S.) Inc.
Blockbuster Inc.
BNSF
Boy Scouts of America
BP America Production Co.
British Airways PLC
Brookstone
Build-A-Bear Workshop, Inc.
Burger King
Burlington Northern Santa Fe Railway
Cadbury Schweppes Americas Beverages, Inc.
Capital One Bank USA National
Caterpillar, Inc.
CBS Corporation
Chevron USA, Inc.
Chrysler, LLC
Cingular Wireless
Citigroup
Coca Cola
Comcast Corporation
Comerica Bank
CompUSA.com, Inc.
Continental Tire North America
Costco Wholesale Corporation
Cowboys Stadium GP, LLC

Cox Communications, Inc.
CVS Pharmacy
Dairy Farmers of America, Inc.
Dallas Cowboys Football Club
David's Bridal
Del Monte Corporation
Dell, Inc.
Delta Air Lines, Inc.
Dick's Sporting Goods, Inc.
DirecTV, Inc.
Dole
Dollar Tree
Domino's Pizza, Inc.
Doubletree Hotel Systems, Inc.
Dr Pepper Snapple Group
Dreamworks, Inc.
DSW, Inc.
E*Trade Financial Corporation
eBay, Inc.
El Chico Restaurants, Inc.
Ericsson Inc.
Ernst & Young, LLP
Expedia, Inc.
Exxon
Facebook, Inc.
Federal Express Corporation
Fidelity Investments, Inc.
Folgers Coffee Company
Foot Locker, Inc.
Ford Motor Company
Frito-Lay North America, Inc.
Game Stop Corporation
Garden Ridge, L.P.
GEICO Insurance Agency, Inc.
Gelco Corporation
General Electric Company
General Motors Corporation
GNC General Nutrition Corporation
Girl Scouts of Southern Alabama, Inc.
Google, Inc.
Hasbro, Inc.
Hewlett-Packard Company
Hilton Hotels Corporation
Hitachi
Hollywood Theaters, Inc.
Home Depot USA, Inc.
Honda of America Mfg.
Hotels.com, LP
Hotwire, Inc.
IBM Corporation
Interstate Battery
System of America, Inc.
J.B. Hunt
J.C. Penney Corporation, Inc.
Johnson & Johnson
JP Morgan Chase Bank, N.A.
Kelly-Moore Paint Company
Keurig, Inc.
Kmart Corporation
Kraft Foods Global, Inc.
Land's End, Inc.
Lego Systems, Inc.
Lendingtree, LLC
Levi Strauss & Co.
Lloyds of London
Lockheed Martin Corporation
Lucent Technologies, Inc.
Macy's Retail Holdings, Inc.
Mary Kay, Inc.
Match.com, Inc.
Mazda Motor of America, Inc.
McAfee, Inc.
McDonald's USA, LLC
McKesson Corporation
Mercedes Benz US International, Inc.
Merrill Lynch & Co
MetroPCS Wireless, Inc.
Microsoft Corporation
Motorola
Murphy Oil USA, Inc
NBC Studios, Inc.
Neiman Marcus Group, Inc.
Nestle
Netflix
Nike
Nintendo Co., Ltd.
Nissan Motor Company, Ltd.
Nokia, Inc.
Office Depot, Inc.
Oncor Electric Delivery Co., LLC
Oracle Corporation
Orbitz Worldwide, LLC
Oscar Mayer Foods Division
Overstock.com, Inc.
Panasonic Corporation
Paramount Pictures Corp.
PayPal, Inc.
Petsmart, Inc.
Pfizer, Inc.
Plantronics, Inc.
Polo Ralph Lauren Corp.
Price Pfister, Inc.
Priceline.com, Inc.
QVC, Inc.
R.J. Reynolds Tobacco Company
Radio Shack Corporation
Rent-A-Center, Inc.
Rolls-Royce Corporation
Samsung
Sears, Roebuck, and Co.
Shell Offshore, Inc.
Sirius Satellite Radio, Inc.
Skechers USA, Inc.
Sony Corporation of America
Southern Norfolk Railroad
Southwest Airlines, Co.
Spirit
Sports Authority
Sprint Nextel Corporation
Staples, Inc.
State Farm Mutual Automobile Insurance Company
Sunoco Chemicals
Target Corporation
TD Ameritrade Holding Corporation
Tenet Healthcare
Texaco, Inc.
Texas Motor Speedway, Inc.
The DirecTV Group, Inc.
The Goodyear Tire & Rubber Company
The Kroger Company
The Price is Right Productions, Inc.
Ticketmaster, LLC
T-Mobile USA Inc
Toyota Motor Corporation
Toys "R" Us
Travel Centers of America, LLC
Travelers Insurance Company
Travelocity.com, Inc.
TXU Electric Company, Inc.
Tyson Foods, Inc.
Ulta
United Air Lines, Inc.
US Airways, Inc.
Valero Energy Corporation
Valvoline International, Inc.
Vera Wang
Verizon Communications, Inc.
Virgin America, Inc.
VistaPrint, Ltd.
Vizio, Inc.
Volkswagen Group of America, Inc.
Volvo Group North America, LLC
Walgreens
Walmart Stores, Inc.
Wells Fargo
Wendy's International, Inc.
WFAA-TV, Inc.
Wyeth Pharmaceuticals, Inc.
XM Satellite Radio, Inc.
Yahoo! Inc.
Yellowpages.com LLC
YouTube, LLC
Zale Corporation
Law Firm Showcase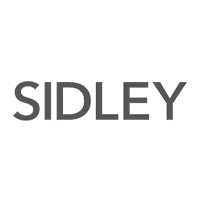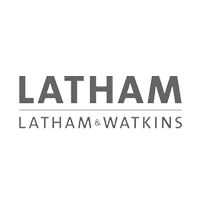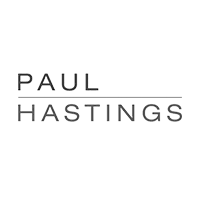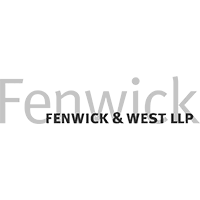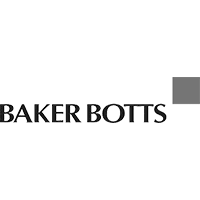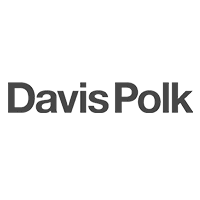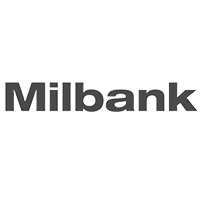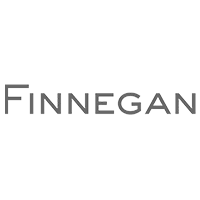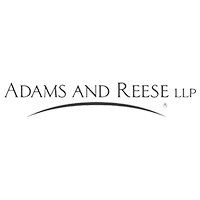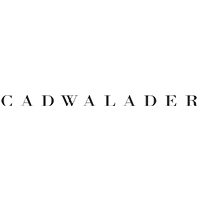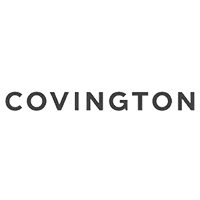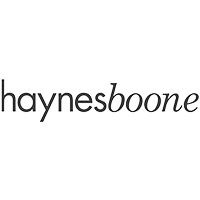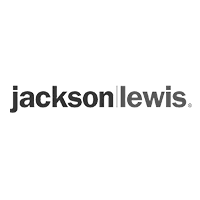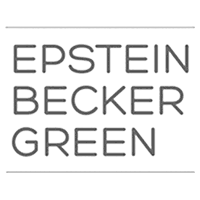 Representative law firm clients
Adams & Reese LLP
Akerman LLP
Akin Gump Strauss Hauer & Feld
Alston & Bird
Andrews Kurth LLP
Baker & Hostetler LLP
Baker & Lancianese
Baker & McKenzie LLP
Baker Botts
Baker Donelson
Ballard, Spahr Andrews &
Ingersoll LLP
Banafsheh Danesh & Javid, PC
Barnes & Thornburg LLP
Bingham McCutcheon LLP
Blank Rome LLP
Boies, Schiller & Flexner LLP
Bondurant, Mixon & Elmore
Bowman and Brooke LLP
Bracewell LLP
Bradley, Arant, Rose & White LLP
Brinks Hofer Gilson & Lione
Brown & Bain
Buether Joe & Carpenter LLC
Cadwalader, Wickersham & Taft
Cantey Hange, LLP
Cooley LLP
Covington & Burling LLP
Cozen O'Connor
Cravath, Swaine & Moore LLP
Davis Wright Tremaine LLP
Davis, Polk & Wardwell
Dechert LLP

Decker Jones P.C.
Dentons US LLP
Dewey & LeBouef
Dickstein Shapiro
DLA Piper
Dorsey & Whitney LLP
Drinker Biddle & Reath LLP
Duane Morris LLP
Dykema
Epstein, Becker & Green PC
Fenwick & West LLP
Finnegan, Henderson, Farabow, Garrett & Dunner LLP
Fish & Richardson PC
Fisher & Phillips LLP
Foley & Lardner LLP
Fox, Rothschild LLP
Frost Brown Todd LLC
Gardere LLP
Gibson Dunn
Goodwin Proctor
Gordon & Rees LLP
Gray, Cary, Ware & Freidenrich
Greenburg Traurig
Haynes and Boone
Heller Ehrman LLP
Hogan Lovells US LLP
Holland & Hart
Holland & Knight LLP
Howrey LLP
Hunton & Williams LLP
Jackson Lewis P.C.
Jackson Walker LLP
Jenner & Block
Jones Day
Jones, Walker, Waechter, Poitevent, Carrere & Denegre LLP
K&L Gates LLP
Kasowitz, Benson, Torres & Friedman
Kilpatrick Townsend LLP
King & Spalding
Kirkland & Ellis LLP
Kutak Rock LLP
Latham & Watkins LLP
Lathrop & Gage
Lewis Brisobois Bisgaard & Smith, LLP
Littler Mendelson, P.C.
Locke Lord LLP
Mayer Brown LLP
McDermott Will & Emery LLP
McGuirewoods LLP
McKenna Long & Aldridge
McKool Smith PC
Milbank, Tweed, Hadley & McCloy LLP
Milberg LLP
Morgan, Lewis & Bockius LLP
Morris Manning & Martin
Morrison & Foerster LLP
Mullin Hoard & Brown LLP
Nelson Mullins Riley & Scarborough
Norton Rose Fulbright
Ogletree, Deakins, Nash, Smoak & Stewart PC
O'Melveny & Myers LLP

Orrick, Herrington & Sutcliffe LLP
Paul Hastings LLP
Paul Weiss Rifkind Wharton & Garrison
Perkins Coie LLP
Pillsbury, Winthrop, Shaw, Pittman
Polsinelli PC
Proskauer Rose LLP
Quinn, Emanuel, Urquhart & Sullivan
Reed Smith LLP
Ropes & Gray LLP
Sedgwick LLP
Seyfarth Shaw LLP
Sheppard Mullin Richter & Hampton
Shook, Hardy & Bacon LLP
Sidley Austin LLP
Simpson, Thacher & Bartlett LLP
Skadden, Arps, Slate, Meagher & Flom
Sonneschein Nath & Rosental LLP
Strasburger & Price
Sullivan & Cromwell LLP
Susman Godfrey LLP
Thompson & Knight LLP
Venable LLP
Vinson & Elkins LLP
Wachtell, Lipton, Rosen & Katz
Weil, Gotshal & Manges LLP
White & Case
Wilson, Elser, Moskowski, Edelman & Dicker LLP
Winston & Strawn LLP


















"CSI is extremely reliable, responsive and professional. I don't hesitate to turn to them for services anywhere and anytime."
~DAVID STARR, VP/CHIEF COUNSEL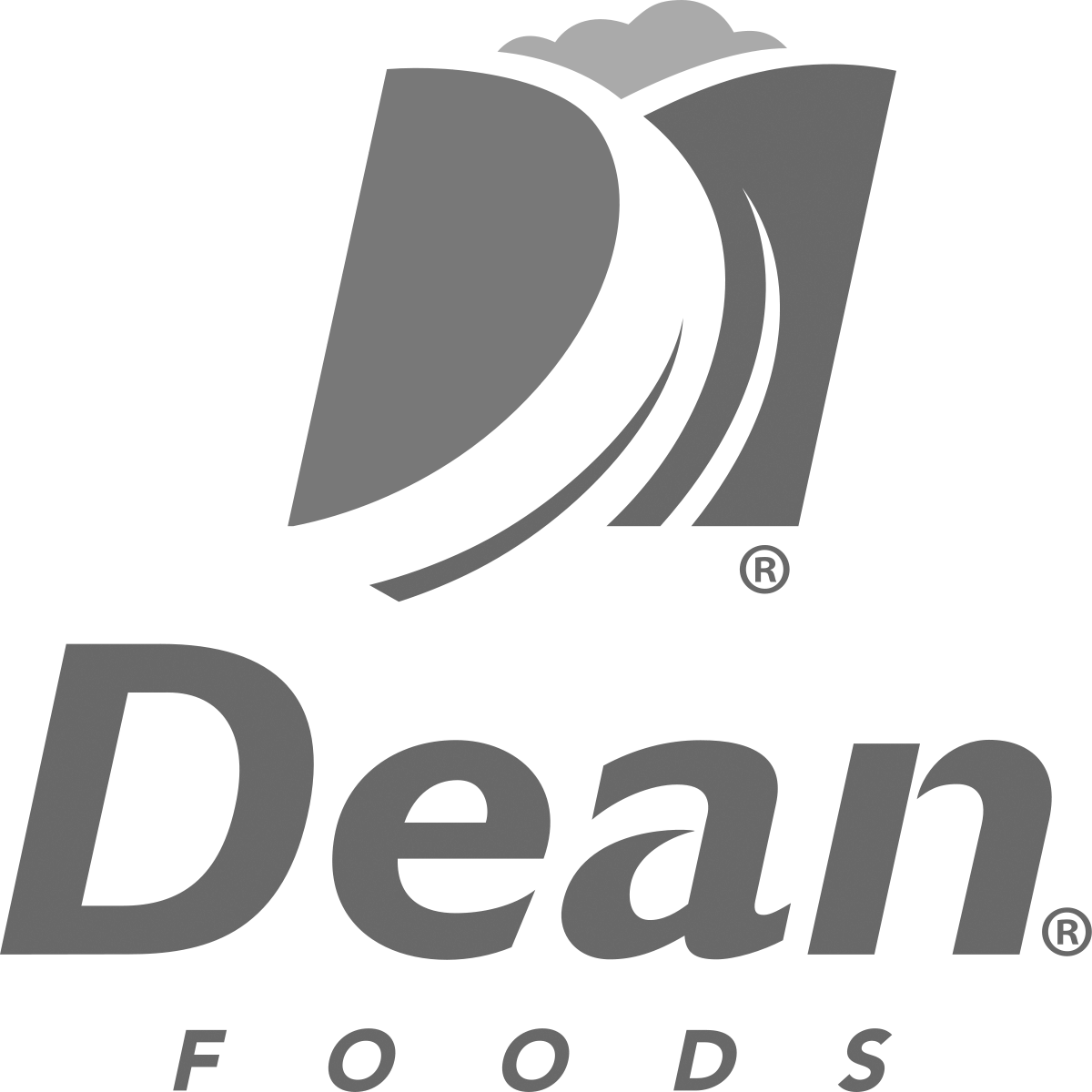 " It is rare to find a company that provides strategy and science with uncompromising integrity. CSI is unparalleled in their field."
~ LORI ANN LOWERY, PRESIDENT
" An unprepared witness can torpedo a case; a well-prepared witness might just save a case. Bottom line - I will not try any high-risk case without recommendation to the client that CSI be involved in some way in our discovery or trial preparation. And their involvement should begin, in my opinion, with witness preparation."
~ MATTHEW G. MOFFETT, PARTNER

" Courtroom Sciences Inc. is the only litigation consulting firm, that we know of in the United States that has carefully and reliably examined and dissected the plaintiff bar's new methods of attack. The CSI team has developed a complex, scientifically-based protection program to defend individuals and corporations both strategically and economically. The program is deeply rooted in the principles of neuropsychology and is, in our opinion, far superior to traditional defense approaches across a wide spectrum of cases."
~ STEPHEN L. HEWITT, PARTNER

" My team just successfully concluded a multi-week federal court jury trial representing the Plaintiffs in a complex ERISA pension case (Defendant's exposure exceeds $1 Billion). CSI, as well as the multi-step methodology they employ was, in my view, essential to our success. I cannot more highly recommend the use of their multi-step process and CSI's services for any large and complex litigation matter. Indeed, there is no question the benefit of the CSI method and the quality of their work greatly outweigh the cost of the services."
~ STEPHAN J. NICKELS, ESQ.

" I am not overstating things to say that the excellent advice you gave regarding strategy and the work that you did you prepare our witnesses, in large measure, led to the successful resolution we achieved for the client."
~ LOUIS M. SOLOMON, PARTNER

" [You] impressed us with [your] experience in race discrimination cases, grasp of the issues in our case, as well as [your] decidedly substantive, low key manner in comparison to the aggressive 'sales' like approach… "
~ KARL RACINE, MANAGING PARTNER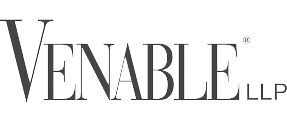 " We can choose from many consultants, but CSI provides top notch service, the highest quality staff and unequaled insight into jury research and trial support."
~TOM HILL, SENIOR EXECUTIVE COUNSEL ENVIRONMENTAL LITIGATION & LEGAL POLICY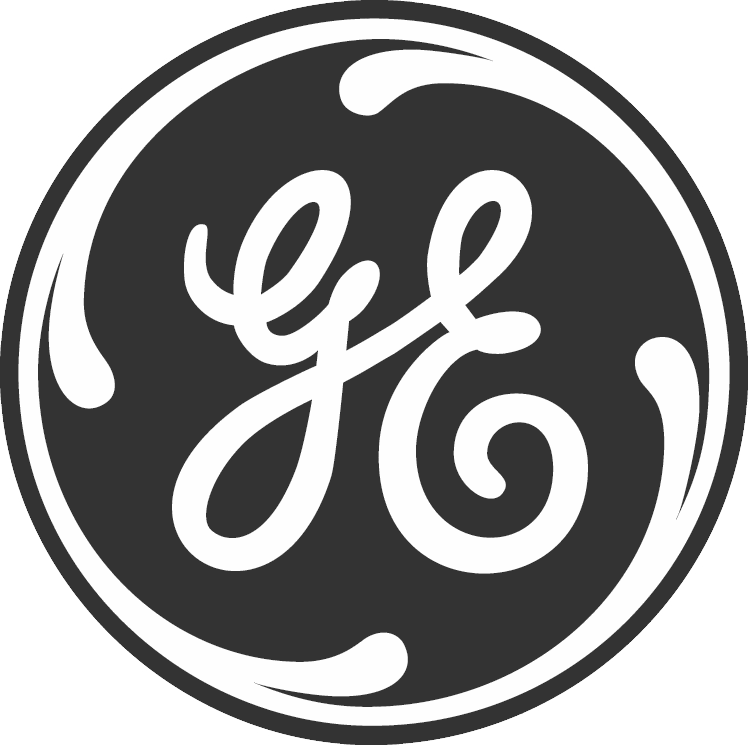 "Based on our research into educational background, litigation experience and overall expertise of the CSI members, the others could not match the qualifications of the CSI team..."
~WILLIAM H. MORGAN, EXECUTIVE DIRECTOR